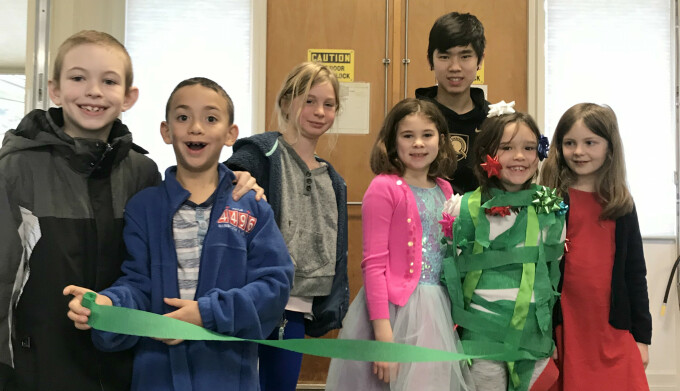 Good Tuesday to you,
Bethany's Sunday-school students presented their Children's Christmas Program this past Sunday. Thank you, students.
Here's a photo of the students taking a break from rehearsals Saturday morning. The program was written by Bainbridge High School student Sasha Paulson-Houser.
Thanks also parents for their help, and Child and Family Coordinator Allison Pringle.
- Rachel Pritchett, office administrator