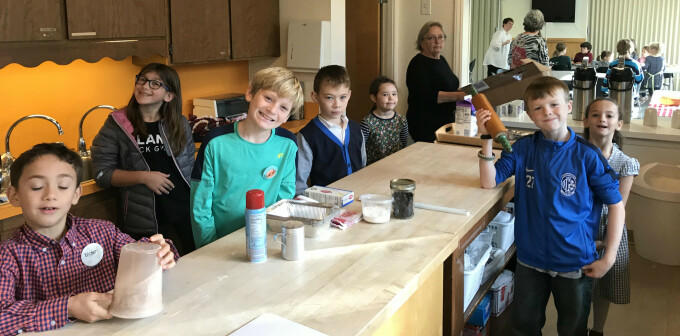 Good Monday morning to you,
We are basking in the glow of worship and all of our activities yesterday. Thanks to Pastor Kristy Daniels of Church of Steadfast Love for leading worship. And thanks to the children of Bethany for making and selling nearly $400 worth of cinnamon rolls after worship, with proceed going to hunger.
Lastly, thanks to Merry, our presenter from Grace Episcopal Church, who taught us how climate change inordinately affects the marginalized in the world.
A great Sunday.
Coming this week, we have quilting at 10 a.m. Tuesday; all welcome. And at noon on Wednesday we have FFF, which includes a potluck and a presentation on lighthouses by Fred Truitt.
Come on by,
- Rachel Pritchett, office administrator