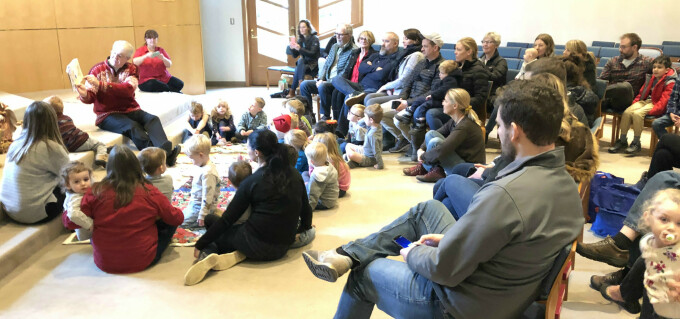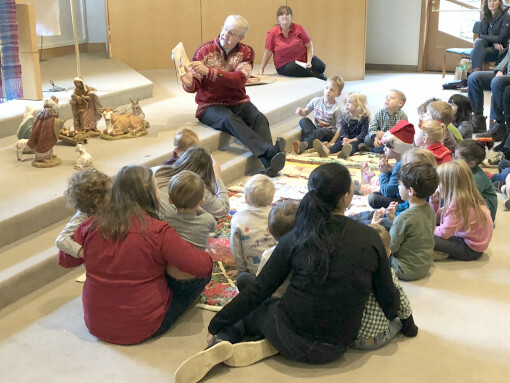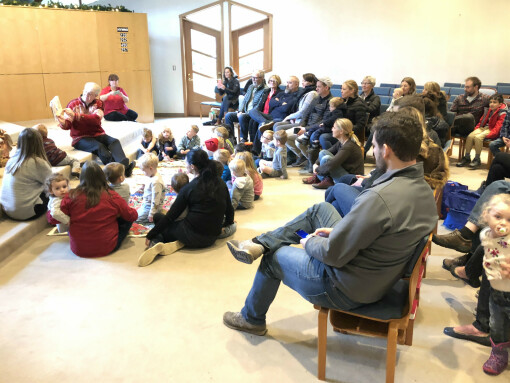 Good Thursday morning to you,
Here are some images from the Preschool Christmas celebration that look place yesterday. The children from Bethany Lutheran Church Preschool hear the nativity story from Pastor Paul, then return to their school for more Christmas activities before they break for the holiday. It happens again today at 11 a.m., if you'd care to come watch.
The team that's erecting the Christmas tree comes in at 11:15 a.m. today. The tree, a Noble, is particularly beautiful.
I'll be signing off on updates here until after Christmas.
Merry Christmas,
Rachel