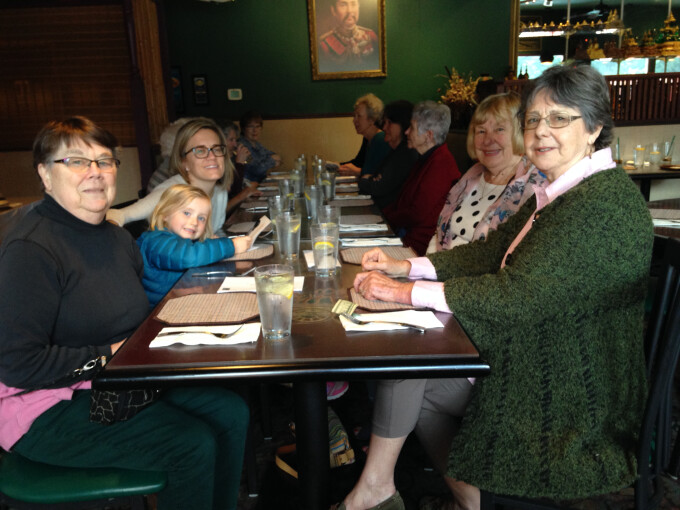 Good morning everyone,
We had a great time yesterday at Satwatdy Thai Cuisine as we accompanied the quilters and baby-kit folks during a celebratory luncheon.
The boxes containing 130 quilts and 55 kits will be taken over to Our Redeemer's Lutheran Church in Ballard on Friday by Joe and Linda Sommerseth. From their, they'll be transported to Baltimore, headquarters for Lutheran World Relief. And from there, they'll be shipped all over the world to those who need them most.
Here's a photo of Tanya Roe's puppy, who's growing up fast. They visited the Bethany office yesterday. The dog and now roll over and sit.