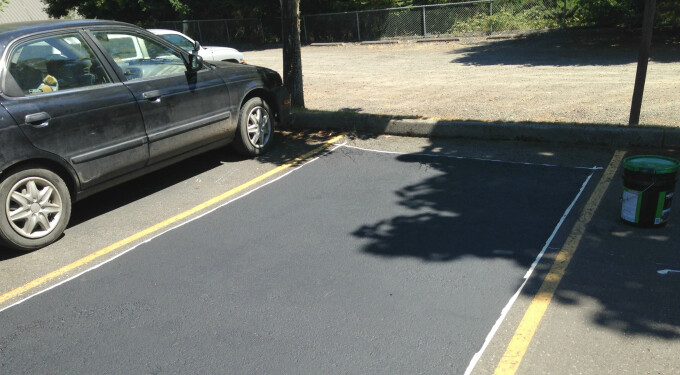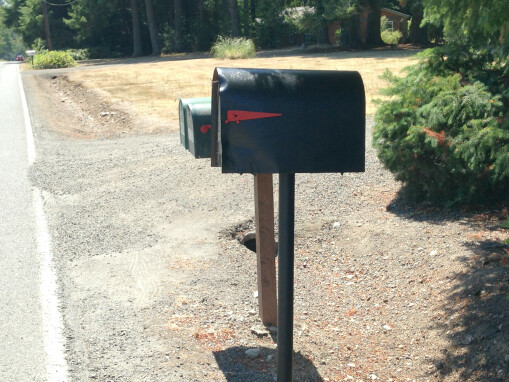 Greetings Bethany community,
It was an outside day today before it got too hot. Vandals had painted large areas of the Bethany park-and-ride lot with white paint earlier this month. Kitsap Transit tried its pressure washer yesterday, but the powerful tool dug too deep into the asphalt. That's when I got some asphalt top coat and covered up some of the most offensive graffiti. See picture on home page. While I was at it, I painted the Bethany mailbox, see above.
Now back to the office.
Rachel Pritchett, office administrator