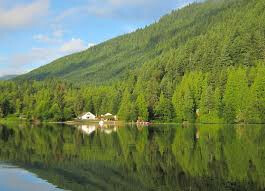 Good Wednesday morning,
About 20 years ago, my family attended Port Madison Lutheran Church. At Bethany, Pastors Marty Dasler and Paula Burchill were kind enough to allow our three daughters to go with the Bethany confirmands for a camp at Lutherwood Camp and Retreat Center on Lake Samish. Our church just didn't have a critical mass of young people.
I will always remember Bethany's welcoming attitude toward our family, and the wonderful week they had at Camp Lutherwood on the high-ropes and in the water, but most of all in Christian companionship.
Pastor Marty later took our daughters to Tecate for a servant trip.
I'm not the only one with memories of Camp Lutherwood. It struggles financially, and we can help by supporting the annual Camp Lutherwood Auction at 4 p.m. Saturday, Nov. 16, at Our Savior's Lutheran Church in Everett. Find out more at www.charityauction.bid/lutherwood19.
- Rachel Pritchett, office administrator