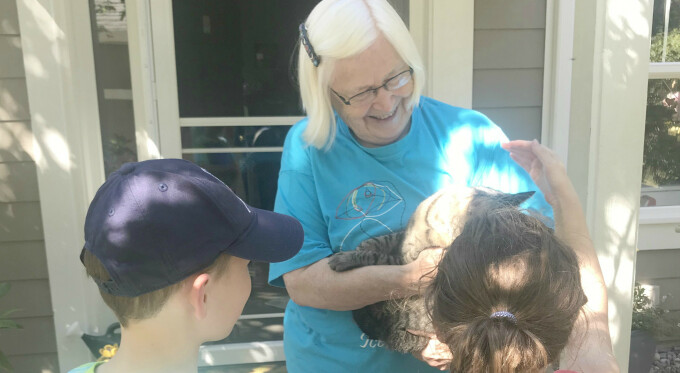 Good Wednesday morning to you,
Take a look at these photos below. Yesterday on her birthday, Bethany Child and Family Coordinator Allison Pringle and children Katie and James brought ice-cream bars to some of our members in their homes. In return, hosts were asked to provide some advice for life. Here is what they said.
Thanks Allison and children. And thanks Dorothy Webb, Louise Urness, Shirley Funk and the cat belonging to Dave and Gail Christensen.
- Rachel Pritchett, office administrator