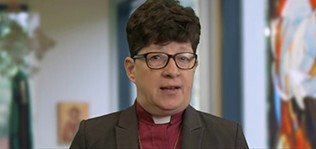 Good Tuesday morning to you,
One way to keep abreast of the events at the churchwide level is to regularly visit elca.org. I like receiving Presiding Bishop Elizabeth Eaton's periodic statement. Here's her latest, on migrant children.
https://www.elca.org/News-and-Events/7982
And as you know, Bethany is part of the Northwest Washington Synod of the ELCA. The synod office is in Seattle. Go to the synod website at:
lutheransnw.org
to read the latest.
Have a good day,
Rachel Pritchett, office administrator