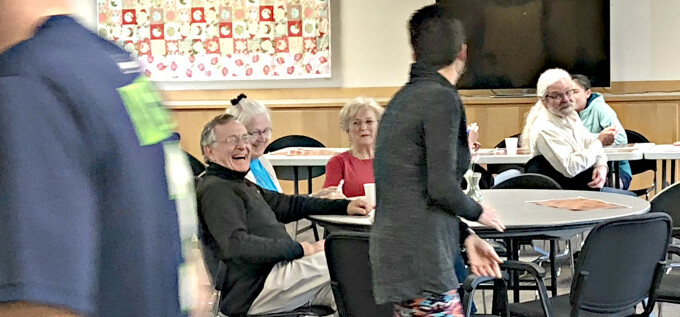 Good Monday morning to you,
Some 45 people took part in Bethany's first Summer Fellowship Night on Saturday, with Child and Family Coordinator Allison Pringle and the children leading us all in bingo. Tanya Roe and Dave Christensen were the big bingo winners. The food was great, with hotdogs and lots of sides brought by everyone. We all had such fun. Below are some images I took from the evening. Future Summer Fellowship Nights will take place July 13 and 27; and Aug. 10 and 24.
We still need leaders for the August dates. Leaders prepare the hotdogs, and set up the tables, and clean up afterward. You can sign up on the bulletin board.
- Rachel Pritchett, office administrator