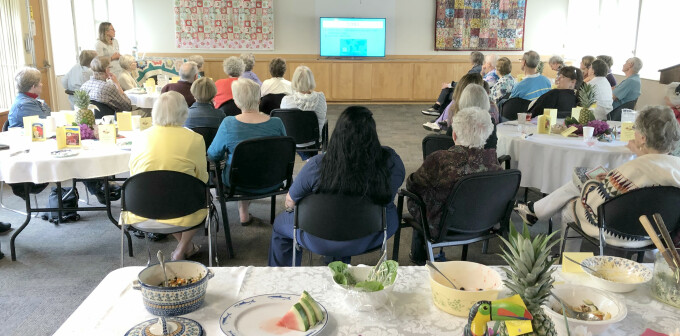 Greetings,
Pastor Paul, at our combined gathering of believers from Vinland Lutheran CHurch of Pulsbo and Bethany, noted that much divides our two congregations. A bridge, different school districts and city councils, different police departments, all that. But the one thing that brings us together is faith in Christ. With that, the annual potluck gathering of about 40 people began.
The potluck was delicious, and Bethany's Wayne Daley was on hand to do the dishes by hand, since the Bethany dishwasher is broken. The conversation was wonderful.
Then Katie Drovdahl showed slides and talked about her young family's three-month stay in Costa Rica. It turns out that "pura vida" means the simple life, and Katie showed us how that translates into the slower life there and how we can use that concept here in our own lives.
Here are some images below. Can't wait until next years.
- Rachel Pritchett, office administrator