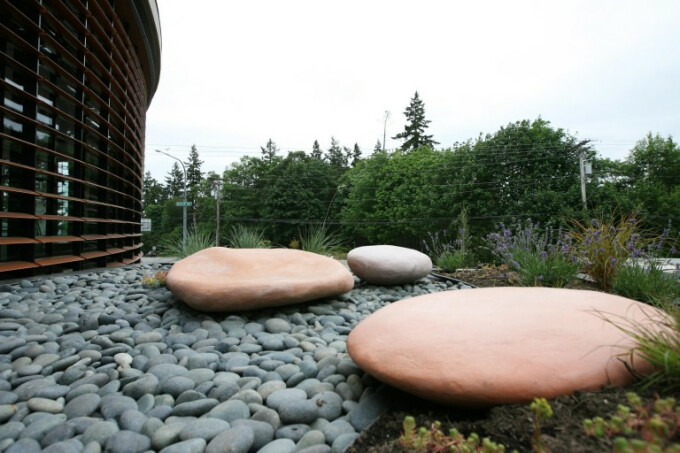 Good morning, everyone,
What a turnout on Easter Sunday, with 356 people attending our worship services. Thanks to Kathy Dudgeon and family for coordinating our Easter Breakfast.
I just got off the phone with FFF organizer Pat Sather this morning, and she confirmed that the FFF group of fun-loving seniors will visit the Bainbridge Island Museum of Art for its April meeting, taking place on Wednesday, April 18. We'll meet at the museum at 11:30 a.m. for lunch, with carpooling available from the church. The visit will be just in time to welcome new spring exhibits at the museum.
Sign up in the hallway or call the church at 842-4241 if you'd like to go.
- Rachel Pritchett, office administrator
Pictured is a roof garden by George and David Lewis