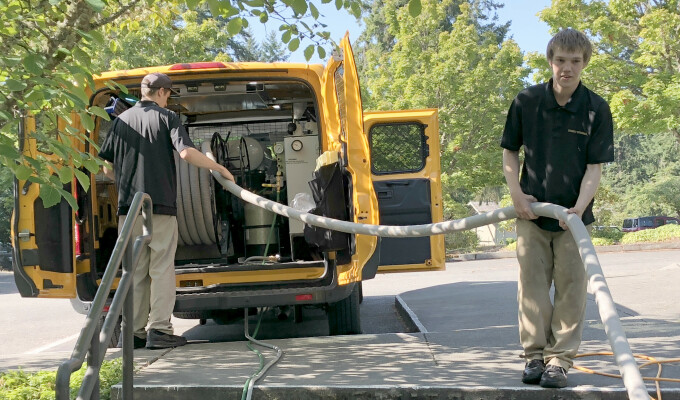 Good Monday morning to you,
Thank you everyone for moving the chairs out of the sanctuary Sunday to make way for the carpet cleaners. The folks from Stanley Steemer were here Monday morning, and the place looks great.
Besides the sanctuary, they did the downstairs hall, a classroom and the nursery.
In the other building, they cleaned three classrooms used by the Bethany Sunday school. The areas in that building that the preschool uses get done later this week.
Now we'll watch everything dry, and figure out a plan for getting the chairs back into the sanctuary.
- Rachel Pritchett, office administrator