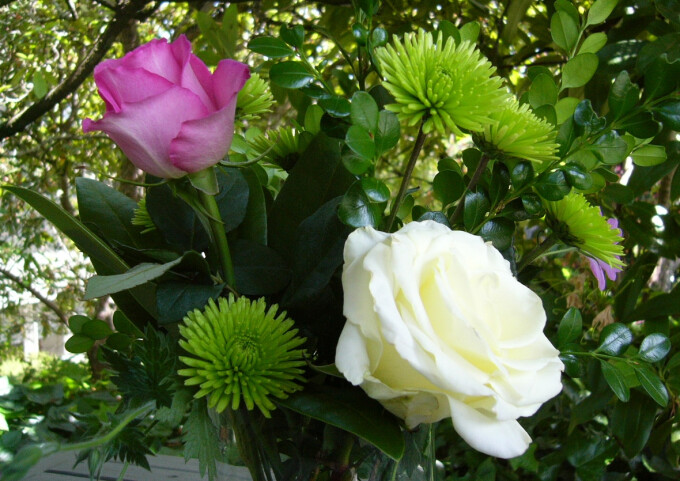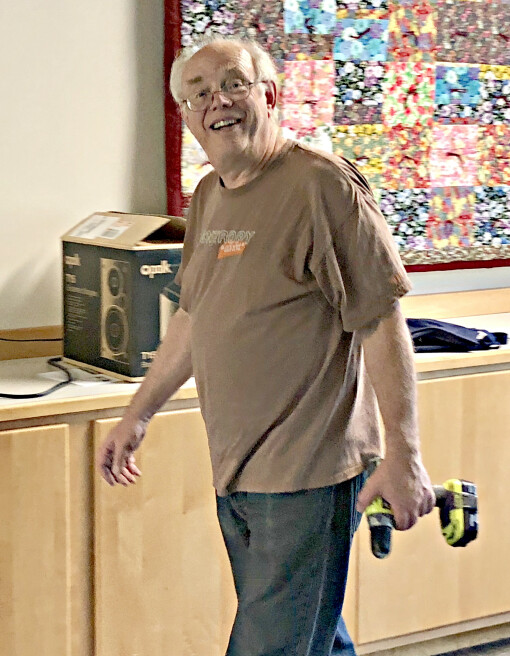 Good Monday morning to you,
A big thanks goes to Bethany member Jeff Jensen, who has been a fixture around here for the past several weeks working on a sound system for the fellowship hall. The retired civil engineer designed the system, which will allow us to hear presentations, and to have sound amplified from the television and Internet.
I heard Jeff test the system, and it's quite a difference, a real improvement. The next time you're in the fellowship hall, check out the speakers on the ceiling beams that span the length of the hall. There is now a speaker in the kitchen, as well.
The system will be operational once our microphones arrive.
Thanks once again, Jeff, pictured above, for this big project.
- Rachel Pritchett, office administrator