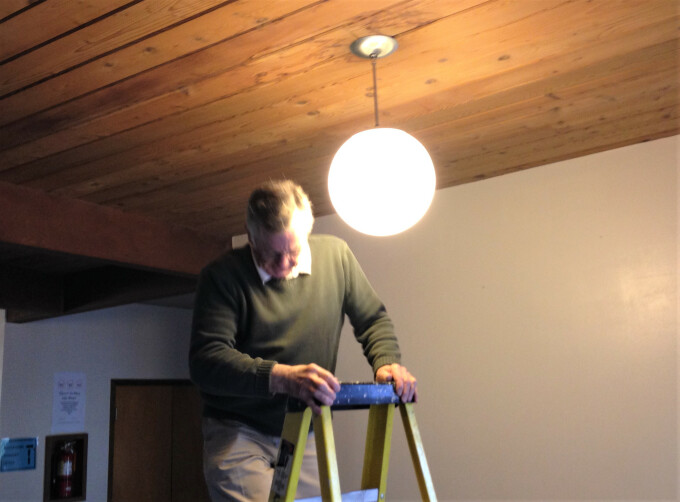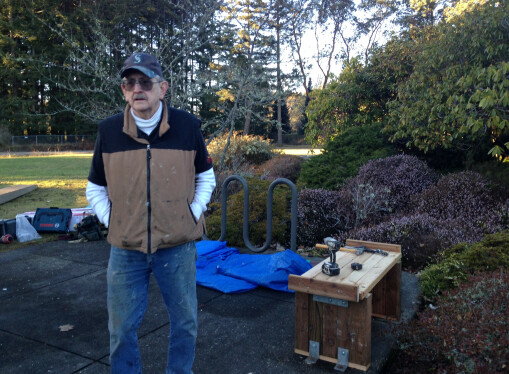 A big thanks to all the people who are here throughout the week helping to keep Bethany Lutheran Church up and going. Here's the short list:
To Dave Christensen, who helped fix the lights in the narthex.
To Tad Marten, for everything.
To Gary Bech, for replanting the big rhodies upended in the windstorm.
To Ron Fenner, for fixing the electricity to the dishwasher.
To Joe Michael, pictured here, and Dick Coar, for replacing the crumbling tiles in front of the dishwasher.
To the group that crowd-sourced us to move 500 pillows out of the sanctuary.
To the Altar Guild and especially Ruth Bartunek, for preparing the sanctuary for Lent.
To the roofers, who will face big rain today.
To Maria Marsala, who is going to paint the benches that Joe Michael refurbished.
Thank you, all.
- Rachel Pritchett, office administrator
P.S.
Be sure to attend the adult-education hour at 10:40 a.m. Sunday, when Pastor Paul kicks off a DVD series on our "Reformation Roots." Sunday's topic is "From Night to Dawn."