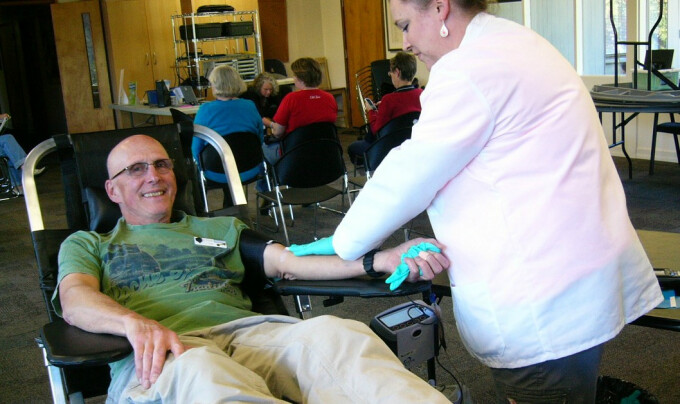 Good morning,
Bethany offers space to a number of community and nonprofit groups during the week. Puget Sound BloodWorks is among them, visiting Bethany about a half-dozen times a year. At its most recent drive on Sept. 29, 32 people donated blood, including one first-time donor, according to the organization. It appears there's a community of donors that give regularly. Those who gave blood at the drive gave a total of 27 units, which Puget Sound BloodWorks estimates will serve 90 patients.
In all, Puget Sound BloodWorks has 230,000 registered donors, and the blood collect serves 90 hospitals in the Northwest. Three thousand volunteers help.
Pictured: Tad Marten of Bethany gives blood in 2016. Tad is a longtime volunteer with the nonprofit.
- Rachel Pritchett, office administrator