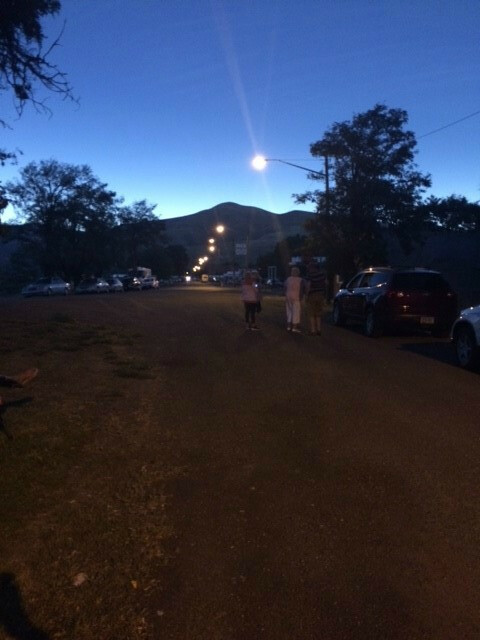 Hi everyone,
Some of my family members and I were lucky enough to be in the middle of the Path of Totality yesterday, in Huntington, Ore., in the very southeast corner of that state. Here's myself, my husband, Lloyd, and our daughter, Geneva. And here's the town of Huntington when things were at their darkest.
It took 12 hours to get home yesterday, thanks to a myriad of highway construction projects slowing things down all the way from there to here.
We stayed in the dorms at Eastern Oregon University, and were enjoying La Grande so much we nearly forgot about the eclipse and the Path of Totality, 100 miles south.
Pendleton, La Grande and Huntington are all old railroad towns built on the Oregon Trail. La Grande in the 1860s had six passenger trains stopping there daily. You can still feel the old West now during a stroll downtown.
Man, I had fun.
Rachel Pritchett, office administrator