Seattle Dogs and tie-dye: Bethany celebrates summer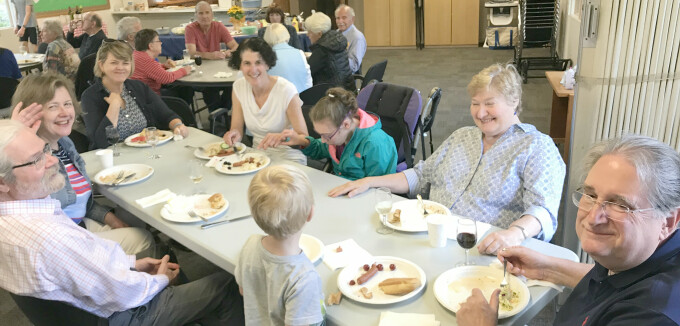 Good Monday morning,
Some 40 people spanning three generations took part in Saturday's Summer Fellowship Night after worship.
The tie-dye activity was a big hit, and grandfather Lynn Nordby was on hand to help grandson Mangus with the dyeing. So was the food, the veteran hospitality couple Carol and Ron Fenner giving us Seattle hotdogs, with grilled onions.
Most of all, we enjoyed each other. Here are some images.
-Rachel Pritchett, office administrator