January 19 Announcements
Confirmation Sunday: In 2022, Bethany's Confirmation Class continued to meet at Woodward Middle School during their early release time on Monday afternoons. Because of Covid concerns, and mostly because we are tough, outdoorsy people, we met outside. Our classes are culminating in our (Confirmation) "Affirmation of Baptism" Sunday at the 10:00am service on January 22, 2023.
The baptism of Zachary Shields will be an extraordinary addition to the Confirmation Sunday. As his confirmation colleagues affirm their baptisms, Zachary will be affirming his baptism as the waters wash over him at the font. Celebrations abound!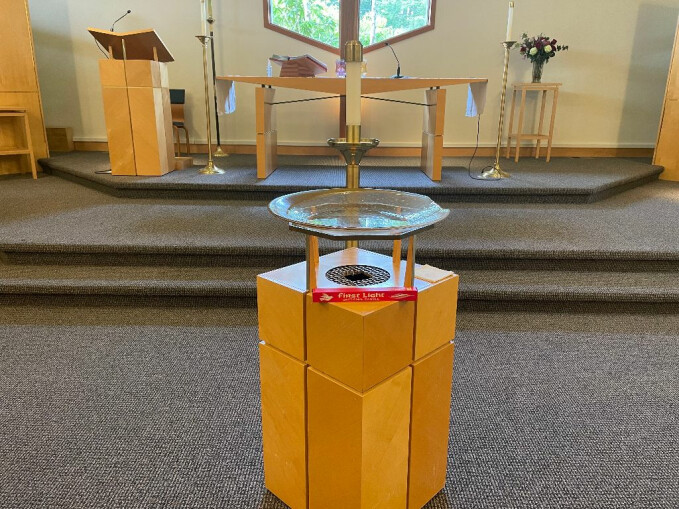 Sunday school: On Sunday, Jan 22, we will not meet for Sunday school as usual. Instead, we'll stay in worship for a special confirmation service! Come join us as we witness and support the new confirmands as they affirm their baptisms—we'll even have the honor of being present for a baptism in real time. This is a wonderful experience to participate in the life of our faith family and deepen our own faith at the same time. Hope to see you on Sunday!
Adult Education: In lieu of Adult Education, on Sunday, Jan 22, we'll enjoy fellowship with our new confirmands after worship. Next week we'll gather after worship for the annual meeting. Regular adult education will resume on Sunday, February 5. Stay tuned for more details of upcoming topics and speakers!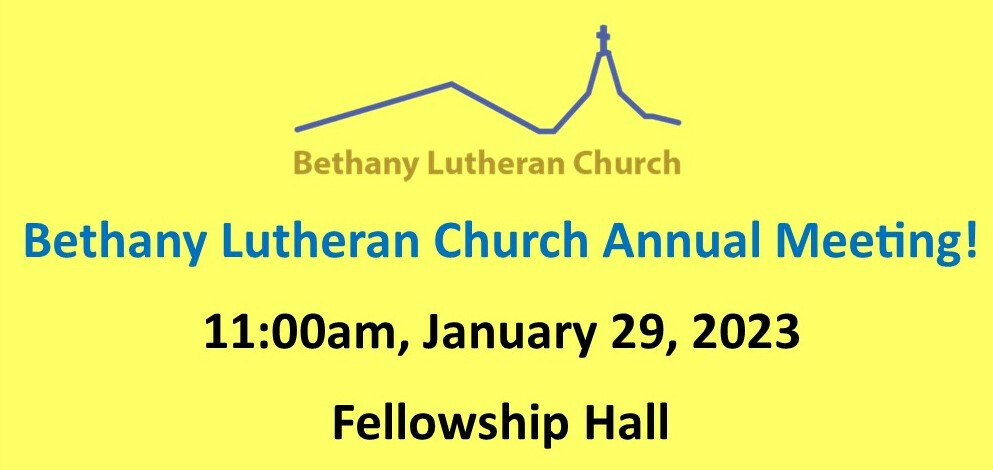 Annual Meeting: The Bethany 2023 Annual Meeting will be next Sunday, January 29th at 11:00am in fellowship hall. The agenda for the Annual Meeting will include passing a 2023 budget, approving the 2022 Annual Meeting minutes and election of 2023 council members and 2023 nominating committee members.
IMPACT: Please join us on Jan 29 at 4:00 in the BLC Fellowship Hall for the first meeting of IMPACT, a once-a-month Sunday afternoon youth and family gathering where we'll enjoy a light meal, fellowship, and a service project. Everyone (no matter your age) is warmly welcome to attend and participate in this intergenerational opportunity to focus on and support the youth and families in our congregation. We'll be restarting the Prayer Partners program as part of the IMPACT experience, which pairs a youth with an older member of the congregation to nurture relationships and deepen faith. If you're interested in being a prayer partner, please contact Pastor Erin at And don't forget to RSVP by emailing Pastor Erin or signing up on the sign-up sheet on the Youth Bulletin Board in the Narthex!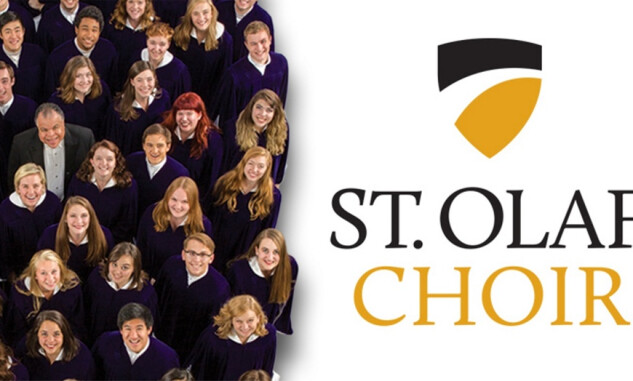 St. Olaf Choir Coming to Seattle!: The St. Olaf Choir is coming to Benaroya Hall in Seattle on Friday, February 10. We would love to get together a group to go hear this widely acclaimed ensemble. Tickets are $35 for adults, $10 for students. If you would like to attend, sign up on the sheet posted on the hallway bulletin board. Once we know how many are interested, Bethany will take care of purchasing and printing the tickets. Those who signed up can bring their payment to Debbie in the office and she will give you your tickets. Tickets are selling fast so please sign up by January 29th.
Land Acknowledgement Statement: Members of the adult education forum met in October during Indigenous People's Month to learn about the Suquamish Tribe and their Land Acknowledgement Statement, which you can read here. A group from the church spent an afternoon at the Suquamish Museum to continue our learning. Like our experience worshipping with the members of First Lutheran of Poulsbo, we will be incorporating a Land Acknowledgment at Bethany Lutheran Church. You will notice we've posted it in the Narthex, and we invite you to familiarize yourself with it as you, too, learn more about our neighbors and first inhabitants of this beautiful land we all call home!

2023 Faith Action Network Advocacy Days: Faith Action Network is an interfaith statewide partnership striving for a just, compassionate, and sustainable world through community building, education, and courageous public action. Join advocates in our legislative district to bring those voices of compassion, justice and sustainability to our elected officials. The date for 2023 is Thursday, February 9 in Olympia. For more information, or to register to attend visit www.fanwa.org
Altar Flowers: The altar flowers this weekend are given by Mabel Keeney. Together forever, Ray & Mabel.
Prayer Requests: Please pray for Mary Toepel Coar as she recovers from a broken hip; Wayne Richmond as he recovers from respiratory concerns; for Pat and DeMar Sather's son Mark as he enters hospice care; for Evan Stoll as he continues to recover from kidney concerns at St. Joseph's in Tacoma, for Martha Shonkwiler as she continues to recover from successful pacemaker surgery; for Doug Dudgeon's sister Julie as she undergoes surgery to repair multiple breaks in her arm.
Thank You to this weekend's Worship Assistants:
Altar Duty: Vickie Bech
Saturday 5:00pm – Greeter/Usher: Joe Sommerseth; Lay Reader: Gail Christensen: Hospitality Host: Jennie Harris
Sunday 10:00am – Greeters: Jan Thrun & Lisa Deen; Ushers: Stephen Deines & Bruce McCain; Lay Reader: Barbara Deines; Communion Assistant: Barbara Deines; Hospitality Hosts: Noreen & Jeff Sievertson
Next weekend's Worship Assistants:
Altar Duty: Kathy Dudgeon
Saturday 5:00pm – Greeter/Usher: Jim Rohrscheib; Lay Reader: Carol Fenner: Hospitality Host: Carol Fenner
Sunday 10:00am – Greeter: Andy Rimkus; Ushers: Eve & Mike Curtis; Lay Reader: Andy Rimkus; Communion Assistant: Vicki Browning; Hospitality Hosts: Debbie & Andy Rimkus