A couple of items from Bethany on Thursday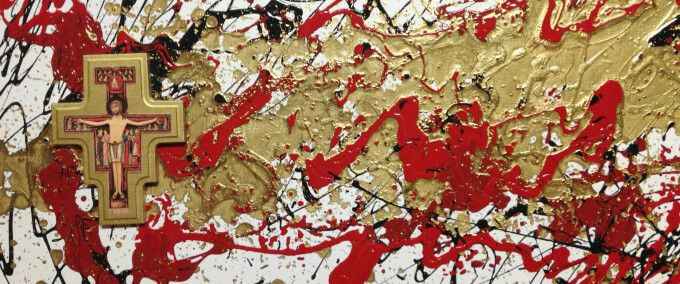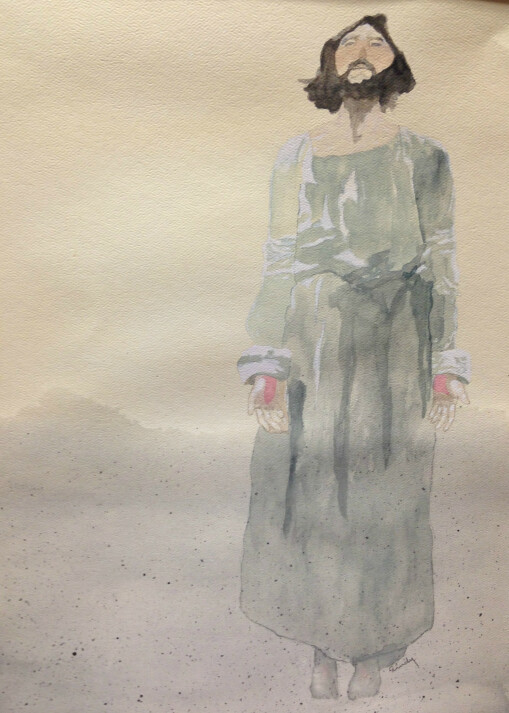 Hi all,
Stop by the library and take a look at two art pieces by Cindy Heine. One of them is on the home page here. Cindy almost always uses watercolors, but this time the medium was latex acrylic enamel, bought from Ace hardware, no less. Her inspiration were two crucifixes she discovered in Santa Fe, New Mexico, at the center of the paintings. Stunning. Here is a watercolor she did of Christ.
Also, FFF comes next Wednesday and it's going to be special. Franklin Chu brings us Chinese New Year. He and wife Linnea are cooking us a wonderful Chinese-themed luncheon, so we dispensing with the potluck. It all starts at noon. Do not miss this.
- Rachel Pritchett, office administrator