A busy week at Bethany, starting with Men's Bible Study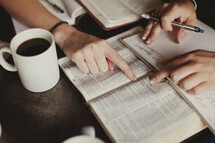 Good Monday morning to you.
It is a busy week as we progress through Easter season. The Men's Bible Study meets bright and early at 7 a.m. Tuesday, followed by the quilters at 10. The Bethany Council meets at 7 p.m. Tuesday. We have a special FFF on Wednesday, as we travel for lunch and enlightenment at the Bainbridge Island Museum of Art. Meet at church at 11:30 a.m. if you need a ride. Otherwise, we'll see you at the museum for a noon luncheon. The Baby Kits Team meets at 10:30 a.m. Thursday morning.
Have a good day,
Rachel Pritchett, office administrator