DeMar Sather's story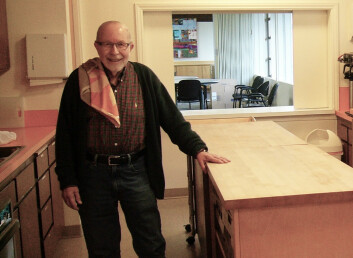 Less than a decade ago, I was a "newbie" to Bethany. Today, I think that Bethany can be a church that serves others, in particular refugees, the homeless and seniors on tight, fixed incomes. I dream of the day that Bethany's undeveloped land has affordable housing for those groups.
They would be welcomed here and so would you. There's something at Bethany for everyone - FFF for the seniors, a lively Sunday school for the young ones, sermons that challenge and inspire you and so much more.
Father, into your hands I commit my spirit. I pray that I will follow your spirit in my doings at Bethany, the Church of Steadfast Love and Compass Housing Alliance and wherever else you lead me.