Women's Bible Study writings
Members of Bethany's Women's Bible Study, which meets virtually at 9:30 a.m. the second Tuesday of the month, are offering monthly writing on what they value about Bethany Lutheran Church and the Evangelical Lutheran Church in America. The most recent is on the top. To join the Women's Bible Study, contact the Rev. Sonja Selboe at .

For April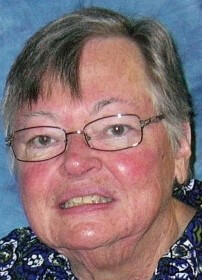 By Sharon Wilson
Here in sunny New Mexico, it has only snowed five times since I moved here, and of course melts within 72 hours. I looked for an ELCA church that was within driving distance. I found one in Albuquerque a half hour from my home in Tijeras.
It is a small congregation and they are on Zoom. So I haven't met a lot of people but before we had a rise in infections (Oct. 1) I attended their Sunday service and a few Bible studies, all masked and socially distanced.
What I liked and remember over the 20 years I attended Bethany? Bethany has great leaders. Pastor Yee washed my feet at a Lenten service. Pastor Paula was a great person at my one and only Holden retreat. Pastor Dasler and his puppet shows. The interim pastor so kind and gentle. Pastor Paula always sharing at Rachel Circle Bible Study.
My fellow quilting pals, so kind to me even through I never gave them an absolutely flat top. Because we quilt for Lutheran World Relief, I felt I was fulfilling a mission I could no longer continue when I retired from nursing. However, the women were the best and even so some are deceased I will remember them all with fondness.
The quilt show Betsy, Maria and I put on with so much help from the men in the church. And speaking of men let me give shout-out to the Smoother Movers. They were great and very understanding. Betsy and Tim and the bell choir gave me a chance to perform musically. We had a lot of fun and I think Marlene and I would do it again.
I must mention the Monday Bible Study, where I learned so much history which I love to study. The discussions were really dynamic. When I retired I vowed to learn more history about the church and the Bible, something I never heard growing up.
The beauty of the grounds always thrilled me. The apple orchard and the blossoms in the parking lot every spring. The window behind the altar and the changing of the seasons. Being able to see why we should are about the earth.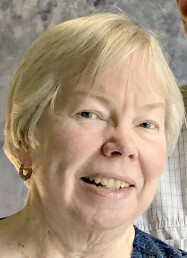 FOR MARCH
By Christine Christensen
I started attending Sunday School when I was 5. Though my parents were strictly Christmas and Easter church attendees, my Swedish-descent father drove me to and from the local Lutheran church, Our Saviour's Lutheran in Bremerton, Wash., for Sunday school every Sunday during the school year. Sunday school classes were held in the church basement parish hall where moveable partitions were used to separate the classrooms. Over the background of voices from other classes, our kindergarten teacher's voice was clear, "God loves you. Each one of you." My 5-year old brain was astonished. God loved ME! By the time I was old enough for confirmation classes, the congregation had called a pastor who taught, preached, and lived the message that God's love was a gift freely given. I am so grateful to that Lutheran congregation for teaching God's loving grace.
Several years ago Betsy Dunlap asked me if I would be interested in playing the piano once a month for the Saturday Holden Evening Vesper service. Wisely, I said yes. That began Steve's and my introduction to the Bethany community. One of the things that has impressed me is how this community just gets in and get things done. I've helped put the baby kits together. The women don't mess about. They layer items on a receiving blanket, wrap, pin, and stack the bundle. And repeat. And repeat. And repeat until the task is done. I once showed up five minutes late to pack quilts, baby kits, and school kits in boxes to go to Lutheran World Relief. Silly me for being five minutes late. They were nearly done. Just one box left to pack. Amazing! I love that get-it-done approach.
I was fortunate to grow up in the Lutheran church which taught that God's grace is freely given. I am fortunate now to be a part of the Bethany community which actively lives out that grace in our world.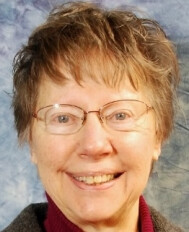 FOR FEBRUARY
By the Rev. Sonja Selboe
My daughter and son-in-law were staying with his folks on Bainbridge Island for some months when I came for my first visit to the Pacific Northwest. Locating a church was important, and I walked the mile-and-a-half to Bethany Lutheran that first Sunday. Seeing a male/female co-pastorate was perfect after observing such warm, respectful male/female collegiality in seminary. A few years later I returned to baptize my grandson wearing the family's century-old baptismal gown. I knew by retirement time that Bethany is where I wanted to be. Inspiring, flexible liturgy, sermons that announced the good news each week, the warmth of members, a choir that sometimes brought tears and sometimes brought joy with their angelic singing, all added to the atmosphere of enticing Lutheran fellowship. Bethany has been developing plans for affordable housing on our south property. It's complicated but achievable.
Bethany was originally an Augustana Lutheran Church established by Swedish immigrants and their descendants. It's the synod I've always been a part of. A few mergers later it became part of the ELCA, or Evangelical Lutheran Church in America. As a minister of another protestant denomination said to an ELCA pastor, "You are so fortunate, you get to change your mind." Yes, we're a thinking, progressive (so slowly at times) church that observes the wider community and realizes that we need to reconsider our stand on social justice issues. In the last dozen years, we've opened our arms to the LGBQTIA community and ordained gay clergy with or without partners or spouses. More recently we began honoring the brown brothers and sisters who inhabited this land thousands of years before we arrived and decided it was ours. They are teaching us the spirituality of all that surrounds us…the forests, creeks, rivers, lakes and sea, and all the creatures that inhabit the land and waters as our non-human sisters and brothers. Most recently we've been focusing on racism, a painful issue and what it's doing to people of all colors. May the Holy Spirit lead us to a wholesome bond of living and working together in peace.