September: CROP Walk planning is a personal bubble-breaker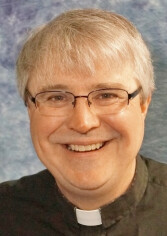 Dear Bethanians,
When challenges arise, there is a tendency within each of us to withdraw into smaller and smaller worlds. Perhaps it is one manifestation of the "social distancing" (better named "physical distancing") that suggests we guard against the outside threat. It is certainly a defense mechanism, a way of making manageable the concerns that are before us. This is manifested in the NBA and WNBA, where the players are physically isolated in "Bubbles" to insulate them from the dangers of the pandemic creeping into their sport. As a person in a lower risk category for Covid-19 the temptation can be to only see the dangers through my own lens, and to minimize the heightened dangers for others. As a non-medical worker, I can too easily overlook the risks posed to those on the front lines in hospitals and care facilities. Our focus becomes narrowed. As people of faith, however, we are called to move out from our unhelpful "bubbles" and more narrowed thinking, and into a broader recognition of the needs of the world around us.
This week amazing examples of this have been evident. The NBA and WNBA, from their "bubbles" of privilege, financial luxury and security, looked beyond themselves and saw injustice that needed to be addressed, and voluntarily boycotted the games they love. The police shooting in Kenosha, WI (a community with which I am very familiar, by the way) was allowed to creep into their bubble.
As families struggle to figure out how to respond to the educational needs of their children, working with the schools, many are looking for people to team with to have a social and an exercise component. But in those conversations I most always hear the desire and the efforts to include those who might not readily have such opportunities, who may not have the resources or connections. I appreciate how they think "outside the bubble."
Likewise, at a time when the financial concerns of households can tend to give us a bubble (scarcity) mentality, I hear again and again of those who are finding avenues of generosity and gratitude, and therein they discover hope and purpose, and a way of expressing their faith.
My own "bubble" recognition has come with the anticipation of the annual CROP Walk, the 3-mile walk fundraiser that is held each year on Bainbridge Island. This year it will be a "virtual" walk, of course, and I will speak more to that later. But the financial beneficiaries of the walk are what encourage me out of my bubble. While 25% is directed to combat hunger locally, through Helpline House and Fishline, the rest goes to battle global hunger concerns through Church World Service. THAT is what prompted me from my bubble; the renewed understanding that we are in a global pandemic.
I realize I have been preoccupied with local, state and national concerns, watching numbers on the rise, waiting for announcements from the state about what Phase we are in, scratching my head over the national response to Covid, admiring our community's health care workers, and now more than ever, applauding teachers and school administrators. I have been so focused on what is happening in my local, state, national bubble…I have a hard time making room for, comprehending, responding to the global impact of Covid-19. What about those who are food insecure in normal times, what extra pain is caused by such widespread disease and the threat of disease?
In this spirit, a spirit of a global church, the spirit of exercising our faith, the spirit of feeding the hungry, of tending to those who have poor health care systems, I would like to focus on World Hunger this month. My own focus, in addition to financially sponsoring the CROP Walk, will be to do another one of my long distance walks. Last Lent you might remember that I strolled from Bethany to First/Poulsbo, looking along the way for signs of hope and signs of brokenness. This week I am reversing this, starting at Fishline/Poulsbo, and walking the 12 miles to Helpline House/Bainbridge Island. In this exercise, I am hoping to draw attention to the CROP Walk; to bridge the connections between our two communities and celebrate Suquamish right in the middle; to highlight the essential work done by these two social service agencies; and to raise money for hunger concerns both locally and globally. REMEMBER THAT EVERY DOLLAR RAISED BY THE CROP WALK IS MATCHED BY AN ANNONYMOUS DONOR. Visit the CROP Walk web-site at __________________ to sign on as a sponsor and/or as a walker.
I also invite you to consider how you might "put a little love in your sole" as a virtual walker this year. Every year Bethany has a strong contingent of walkers, and it would be great to have even greater participation in this unusual year. On Saturday, September 19th, after our 5pm worship, I will lead a group of (physically distanced) walkers to take the pilgrimage to Helpline House (a mile or so), where we will deliver non-perishable goods to the food pantry. Then, those who would like can retrace our steps back to Bethany, and others might arrange to be picked up on Knechtel. I AM HOPING THAT WE CAN HAVE STRONG FAMILY PARTICIPATION IN THIS WALK, AND INCLUDE ALL GOD'S CHILDREN, YOUNG AND OLD.
Blessings to you in these unsettling times, from the God in whom we find rest.
Pastor Paul