Quilting canceled this morning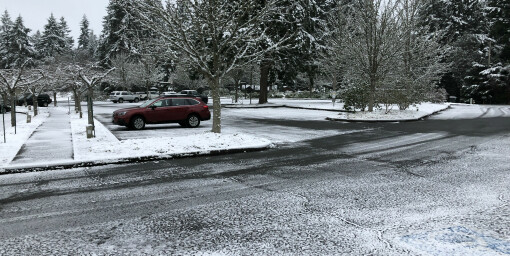 Good Tuesday,
Quilting has been canceled for this morning. That is the only big activity slated to convene here today, except for the Council meeting tonight. I will post that here when a final decision has been made.
The photo of the parking lot here was just taken. It is clear. But the lot and area roads are slick.
Best advice: Stay home. Call me at the church with any questions.
- Rachel Pritchett, office administrator