Bethany Lutheran Church 2019 VBS letter and registration form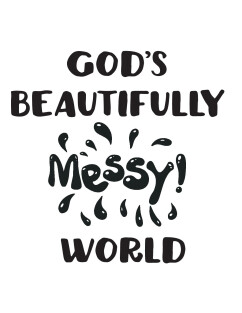 A letter inviting you to Bethany's 2019 vacation Bible school follows. Below that, you'll find an application. Copy and paste your application into an email, complete, and return to Bethany at
Dear VBS Families,
It is with pleasure that we are offering the fourth annual Vacation Bible school this summer! The dates for Bethany's VBS are: July 8 – 11th, 9:30 a.m. to 1 p.m. We will have activities in science, games, arts/crafts, and we will discuss the earth, how to care for it, as well as have some messy fun along the way!
Each day there will be new activities and themes including a WATER DAY so kids will be asked to wear swimsuits on that day (weather permitting). Please note this year we are extending our hours and please provide your child each day with a sack lunch.
Registration is open to ages 4 (must be fully potty-trained and prefer some Pre-K experience) – entering 5th Grade. We are expecting a great turnout this year so we encourage your family to register early. Registration is capped at 50 kids.
Early registration runs through May 26. The early registration cost is $40 per child, $85 for family of 3+ children. Registration continues at $45 per child, capping at $90. Registration includes a camp t-shirt, daily snack, and covers costs of materials. Scholarships are available. After July 1st we cannot guarantee registration since we will need to plan volunteers and supplies accordingly. We also appreciate our volunteers and if you are able to volunteer 3 or 4 of the days we will wave one child's registration fees. Please mark on registration form.
For more information, you can contact Allison Pringle at If you would like to volunteer during VBS we also would love parents, grandparents and any people wanting an enriching, fun, and spirited time!
Thank you,
Allison Pringle
Bethany Lutheran Youth and Family Coordinator
206-940-9086 or
REGISTRATION FORM
Early Registration through May 26th: $40 per child, $85 family max (starting May 27 $5 increase, $45 per child, $90 per family) Please note: Registration ends on July 1 or when we reached our camp capacity of 50 kids.

Date:

Parent/Guardian Name:
Address:
Email:

Telephone:

Home:

Work/cell:
Preferred Method of contact:
Email _____
Home or cell phone ______
Work _____
Emergency Contact 1:
Relationship:
Phone:
Emergency Contact 2:
Relationship:
Phone:

Home Church (if applicable):

Children's Information:
Child 1
Name
Age
Birthday
Grade (going into)
T-shirt size (YXS-XL)

Child 2
Name
Age
Birthday
Grade (going into)
T-shirt size (YXS-XL)

Child 3
Name
Age
Birthday
Grade (going into)
T-shirt size (YXS-XL)
Child 4
Name
Age
Birthday
Grade (going into)
T-shirt size (YXS-XL)
SPECIAL CONSIDERATIONS: medical, emotional, developmental, allergies, etc. PLEASE EXPLAIN IN DETAIL for the benefit of your child(ren) and his/her teachers:

In the event of an emergency, I authorize Bethany Lutheran Church to do whatever medical intervention is necessary. Please initial: ___

My child may be release to (in event parent is not able to pick up):

My child may note be release to:

Permission to use child (ren)'s photograph in/on church publications (yes or no )

VOLUNTEERS!! Our camp is run by the love and support our our fabulous volunteers! We can use you for the day or for the week! We require a Washington State Criminal Background Check and volunteer orientation. If you are able to volunteer three or more days we will waive one child's VBS registration fees. Please let us know your availability and interest.
Days available:

___ Set up (Sunday, July 7 after worship)
___ Age group leaders (1st, 2nd, 3rd, 4th, and 5th grade - state preference)
___ Age group assistant
___ Music lead teacher (teach kids 3 to 4 songs for the week in opening and closing time)
___ Games lead teacher
___ Assistant helper, (either in age group or in specialist) name preferred areas:

The mission and values of Bethany Lutheran Church is faithfulness, caring and hospitality. By signing this we understand that by participation, we are going to demonstrate respect, integrity and care for the people, community, and environment while at VBS.
Parent Signature _________________________________________________
Child Signature ___________________________________________________
Child Signature ___________________________________________________